Register Today
If you have prescriptions with our pharmacy, take a few minutes and register online so that you have access to your prescriptions online. register »
Review Online
Once registered and authenticated your account, you can review your prescriptions, drug information and can see all the information pertaining to your prescribing doctor.
Easy Refilling
After reviewing your prescriptions, you can mark prescriptions to send a refill request online. Securely refill prescriptions online. It can't get any easier.
WELCOME to Franklin Pharmacy Inc.
ATTN: Diabetic Patients We accept Medicare assignment for your Diabetic Supplies at little or no cost to you.

We Also Offer Interest Free Charge Accounts.With approved Credit.

PATIENTS To request refills or view your drug profile, enter your ID below.

PHYSICIANS To view your patient's prescription profile or to submit a prescription, enter your ID below.

NEED YOUR ID? To obtain you ID you must register with us by contacting the pharmacy and receiving your website ID number. If you are already registered and have not received your number, please call or e-mail the pharmacy and request your ID.
Warren's Only Independent Drug Store.
Area's Most Complete Prescription Inventory!
If You Can't Find it anywhere else......Call Us!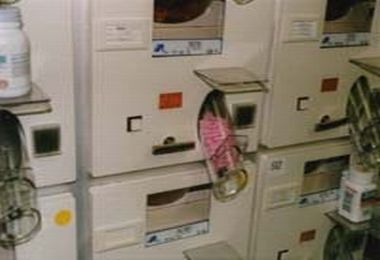 Our Hours
Sunday - Closed
Monday
9:00 a.m. - 8:00 p.m.
Tuesday
9:00 a.m. - 8:00 p.m.
Wednesday
9:00 a.m. - 7:00 p.m.
Thursday
9:00 a.m. - 8:00 p.m.
Friday
8:00 a.m. - 5:00 p.m.
Saturday
9:00 a.m. - 3:00 p.m.
Simply Thick Gel...........$35.99 64 oz.
Vitamin B12 Inj. 1,000 mcg/cc..................Rx Required
Bio Oil.................... $ 9.97 2oz.